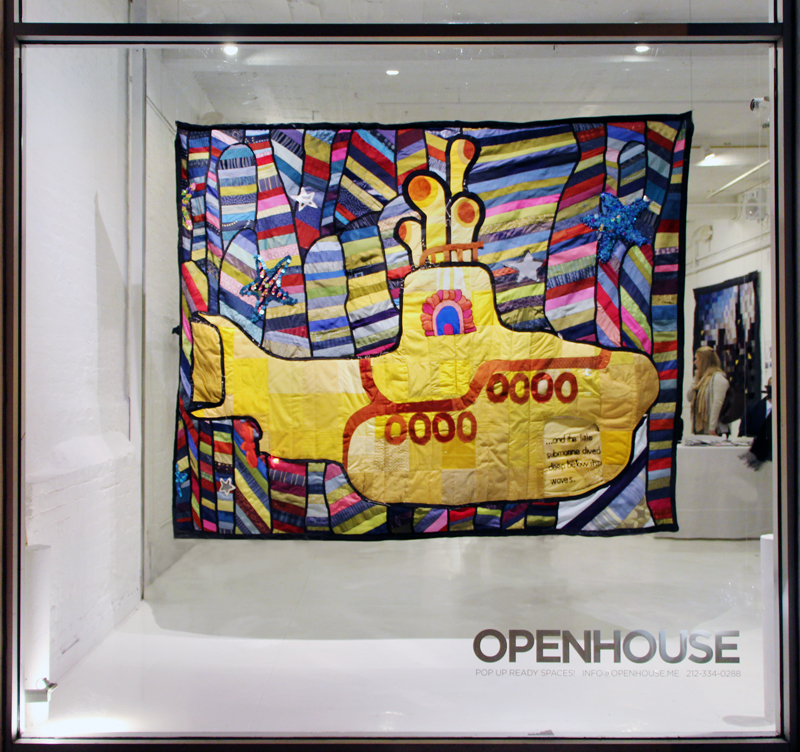 Please join us for the 7th Annual Sustainable Quilt Auction.
Experience the inspirational designs created from the discarded materials of our industry.
The Sustainable Quilting Bee continues to celebrate craft, community, and celebrate the importance of sustainable practices.
IIDA NY is pleased to donate proceeds from this year's auction to Be Original Americas to support the organization's efforts to educate and inform professionals on the moral, environmental, and economic value of genuine design.
Wednesday, March 25, 2015 – 6:00pm
Food and beverages will be served
Open House Gallery – 201 Mulberry Street NYC
$75 General Admission
Depending on venue capacity, limited tickets may be available at the door of IIDA NY Forums for a $10 surcharge over the published ticket price.